Waste is converted into fuel to realize energy reuse for various devices and equipment.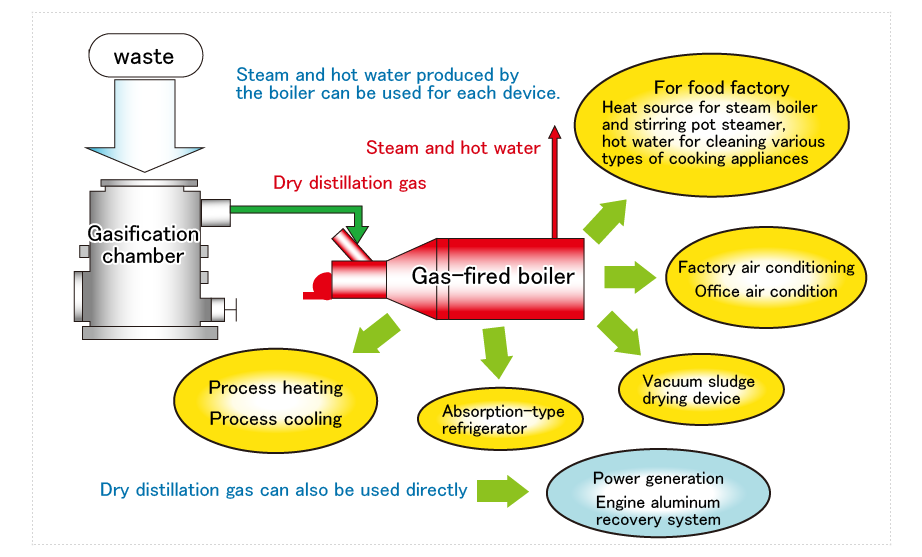 Outline of equipment
Waste is converted into combustible gas fuel, which is combusted in the gas-fired boiler to generate steam and hot water.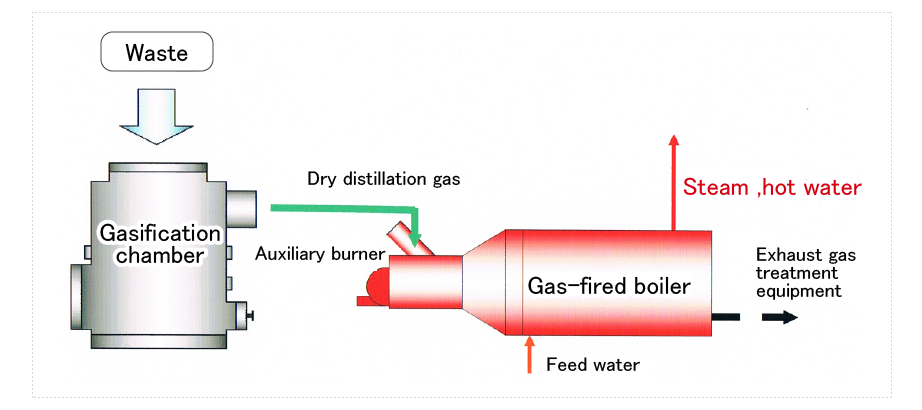 As this equipment is a piece of boiler equipment to which is not subject to the Wastes Disposal and Public Cleansing Act, a resident's inspection, assessment, etc. may not be required in some cases.
As the Air Pollution Control Act is applied to the boilers with a heat-transfer area of 10m2 or wider, a piece of exhaust gas treatment equipment may sometimes be required.
24-hour operation
〈Our company's patent〉
It makes 24-hour operation possible to utiliza plural units of gasification chambers.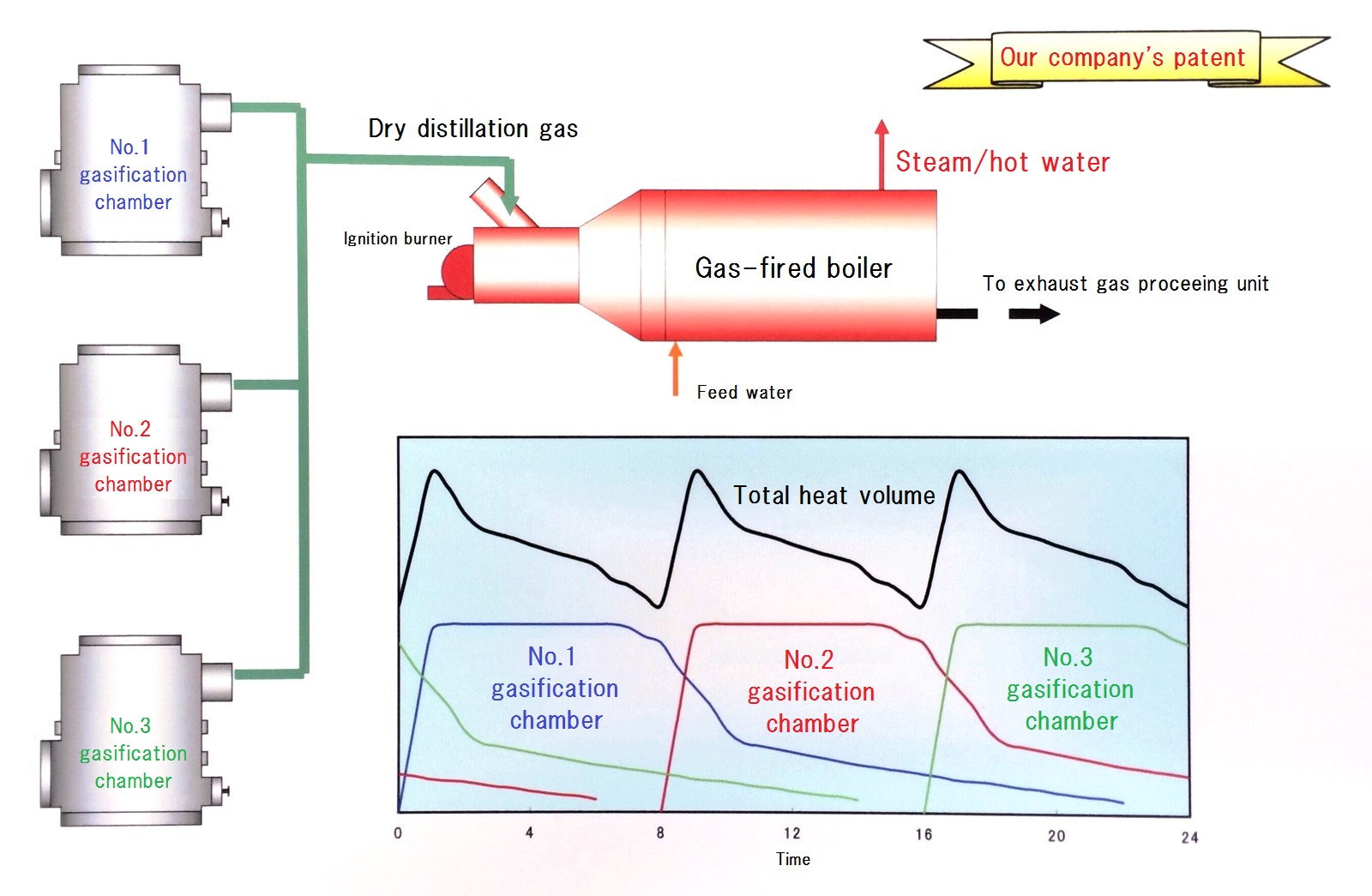 Example 1: Air conditioning using absorption-type refrigerator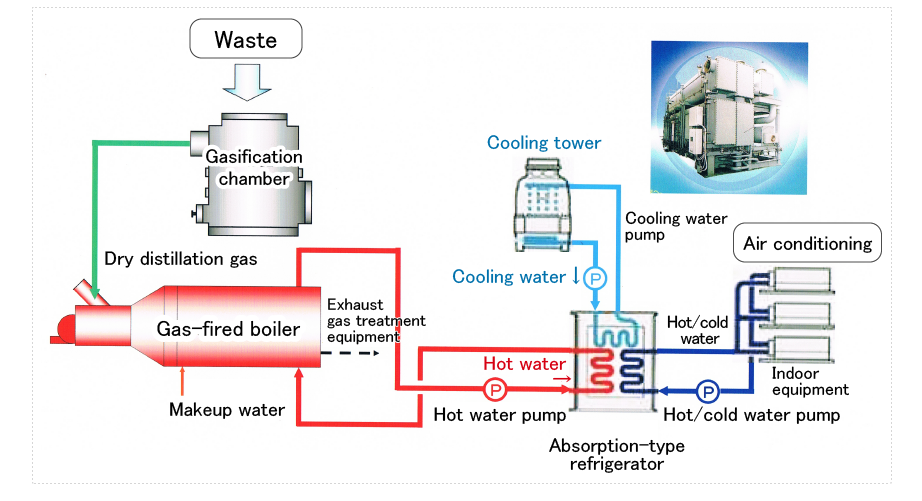 Example 2: Waste power generation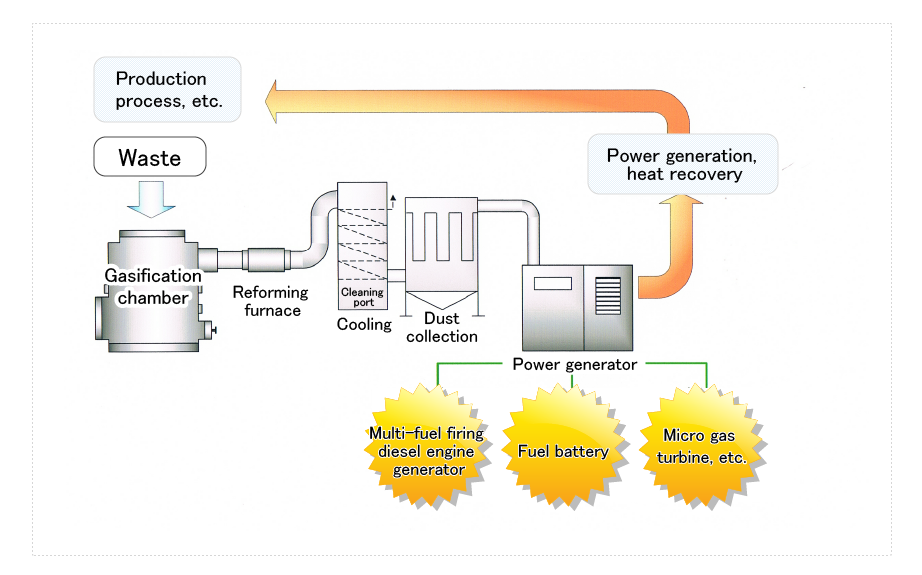 Example 3: Engine aluminum recovery system